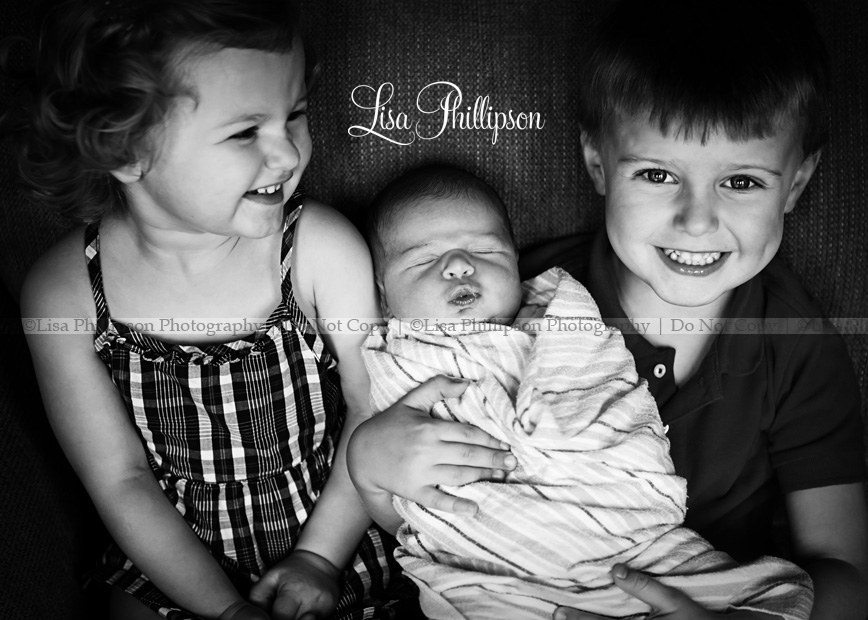 Three's Company?  Truly showing my age with that reference.  This may not be Janet, Chrissy and Jack but I bet there are just as many shenanigans at their house.  You can just ask Mom!
This is my favorite picture of these three.  I have no expectations of a perfect image when I put a newborn, big brother and big sister together.  That is especially true when the oldest one is barely 4 years old.  I love the unexpected and capturing whatever the moment brings.  I love this particular one because it reminds me of my same picture of my two little ones holding their brand new baby sister.  You can go back and visit it here if you would like. 

  I also love that you can see the joy, excitement and how proud they are all over their faces.  I hope Big Sister & Brother are always so happy about their little sister.  Whatever is to come I know how precious this memory will be in the years to come.