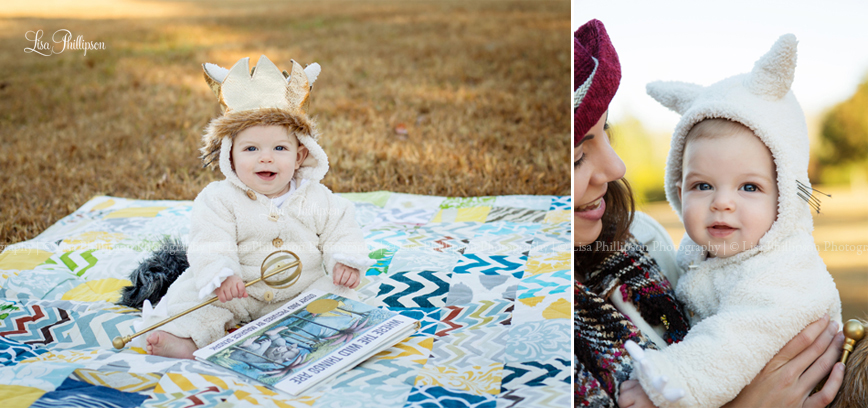 If you want to know where the wild things are…it's right here!  I'm catching up on some session-shares this month that I failed to post at the end of 2014 and hoping 2015 is off with a bang for you!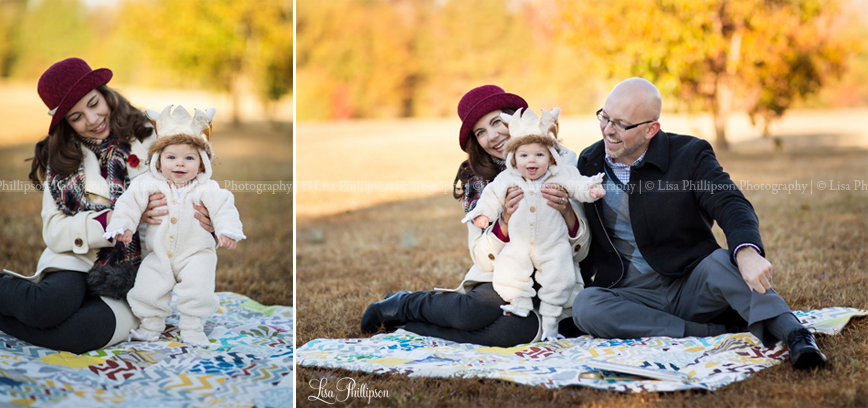 Is this little one the cutest or what? With a Halloween costume this fantastic, we had to get a great picture of him dressed up even if he was about to outgrow it.  A great Etsy find by Mom based on the book Where the Wild Things Are.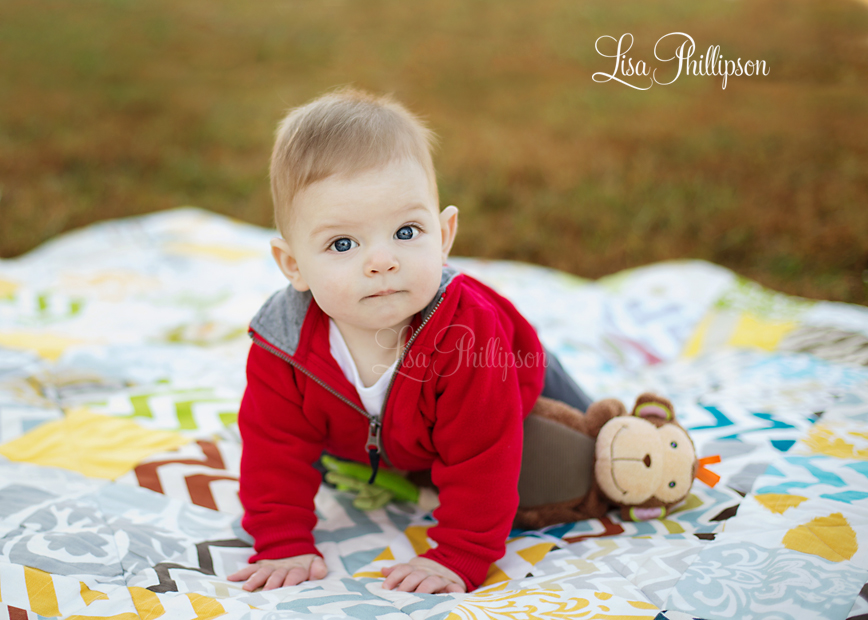 This session was one of my last of 2014.  I could only fit them in on a very cold a frigid morning – thank goodness for some warm sun that day.  Babies don't usually mind the cold too much and the parents were dressed for the cold so it was awesome.  Don't you know they looked perfect on their Christmas Cards this year! Best of all they have now have a beautiful wall gallery to show moments from this fun day so they can always remember their family at such a special time.  The framed gallery incorporates images from this day, their wedding and newborn session with a plan to grow so they can add other milestone moments or hopefully one day little brother or sister pictures. 🙂  If you have an empty wall, I can make this happen for you easily too.
Happy New Year!
For fans of the book Where the Wild Things Are: fun stuff by Cafe Press is HERE.