It is Wednesday so I guess that makes this a What to Wear Wednesday post.  It has been so cold this week! I like the above color scheme because they are appropriate for this time of year and also have a pop of color to carry us in to Spring.  I'm ready for Spring weather now! Change the coral to red and it is perfect for Valentine's Day.  Note the thick textured sweater and ruffle skirt which are great for family portraits as they just add another layer of interest to a photograph.
I attended ImagingUSA this week.  It is the largest annual convention & Expo for Professional Photographers hosted by the PPA (Professional Photographers of America) and lucky for me it was in Atlanta this year.  I spent 3 days in educational classes full of info and inspiration.  I feel a bit overloaded and overwhelmed (and exhausted) but am looking forward to the new year and all it holds.  I was able to view in person the latest and greatest products the industry has to offer.  I have lots of new and exciting products I am going to carry this year especially for my Seniors.
I am inspired by a lot of people that don't specialize in what I do and really enjoyed getting to hear many of them talk and share what they do.  Just a small group of my favorites are listed here in case you are interested.  The first was Robin Layton and you might want to check her out especially if you are into Pet Photography.  She doesn't specialize in that either but has a new book and video out that you will love.  She has a very impressive resume but seems to have stepped away from a lot of it to follow what her true passions in shooting are. Matthew Jordan Smith and Brian Smith (no relation) had similar messages of following your own passion and always having personal projects to work towards.  It is easy to say that when you are very successful but they have all the years of hard work to back it up which I can appreciate.  It is always fun to hear Zack Arias talk on any subject and he didn't disappoint.  I love his candid way of telling it like it is; Our industry is very difficult and…get over it.
Below are some of my Instagram pictures taken during the show.  I am fortunate to have several photographer friends in the Atlanta area you will see and have also included pictures of our get-together last week.  We shared info and made good plans for 2013.  Some of us specialize in different things but always have something to share that is helpful and inspiring.  I always say being a photographer is mostly an individual sport so getting the chance to work with other people in the same boat is really fun and encouraging.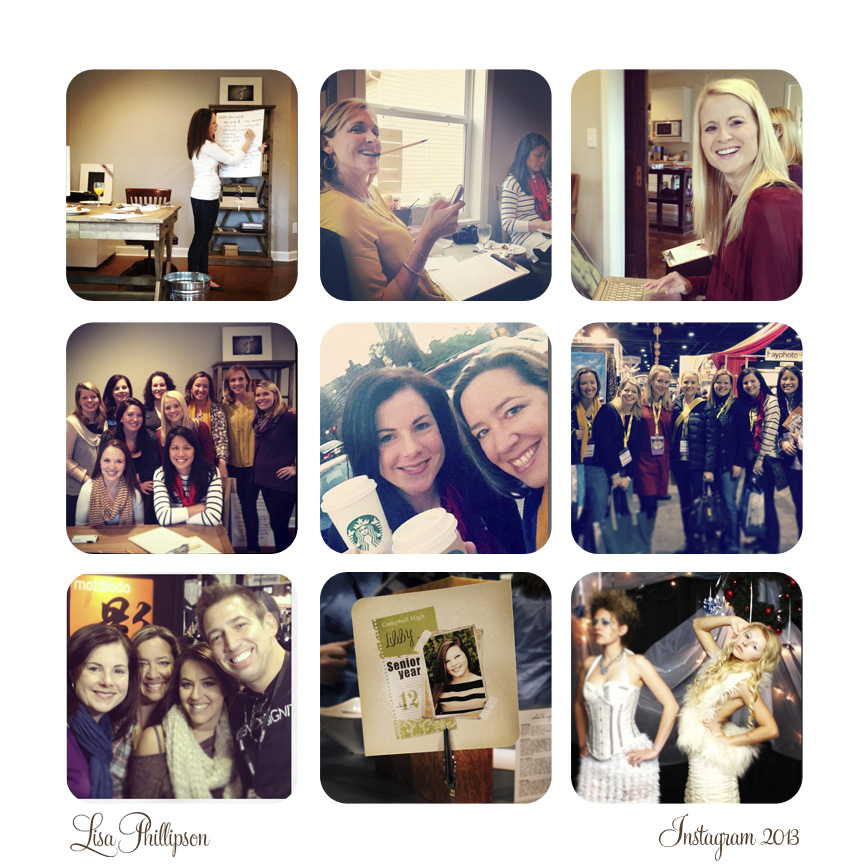 Bottom Row: Seniors Ignite! (John Pyle & Jennifer Tori at the ICELIGHT booth);  One of my Senior Rep Cards was featured by a pro Lab; Models/Entertainment(?) at the opening party.
 iPhone