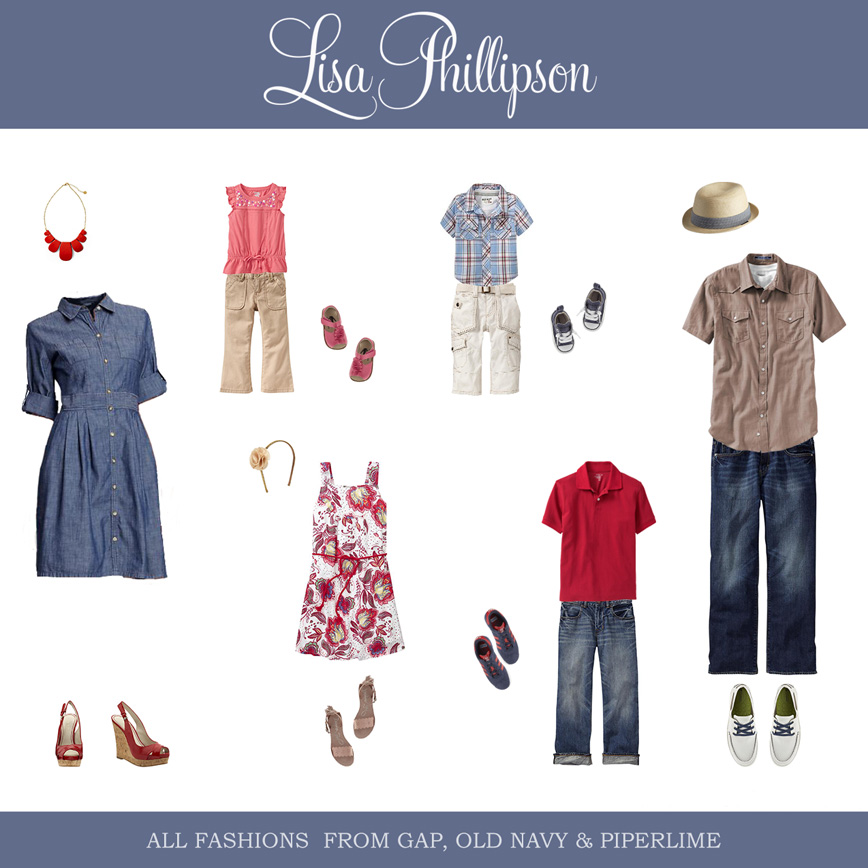 I wanted to share a sample of what your family might wear for a photography session.  These particular outfits may not be your style, but you can take cues from the overall color theme.  The different layers of denim and blues are a great base and always timeless.  Throw in a few pops of a brighter color like the red above.  I must be partial to these colors as I did something similar for my own family a couple of years ago when my friend, Crystal, took our pictures.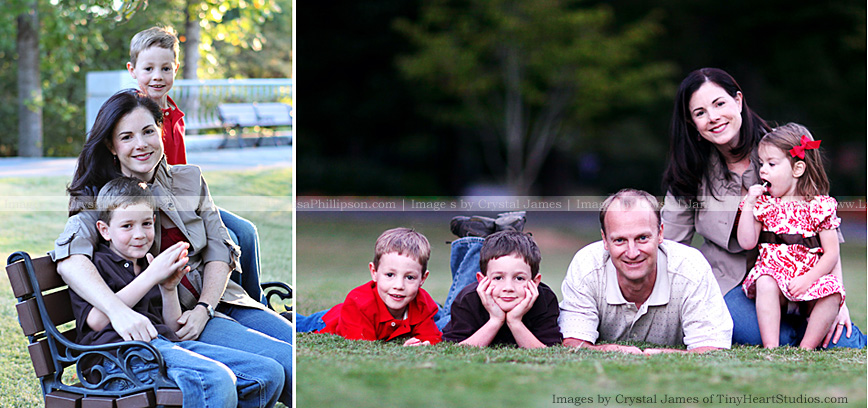 We were all in Jeans (because that is what we live in and so US).  I had denim with different shades of browns and a few pops of red.  The green of summer is a nice backdrop and the red lets it still work well for Christmas Cards. This is a great way to go ahead and get your Christmas Card pictures taken care of as early as August and September.
Speaking of Christmas… I am debating on which day to cut off my Christmas deadline for Sessions.  I know it will be the first week of November.  So, if you would like to get a family session in this year now is the time to schedule it.  I have a set number of sessions I can take for children and families including High School Seniors.
Enjoy the rest of your summer!  We seem to have plenty of warm weather in Atlanta.  I have enjoyed a few cooler mornings over the past week — A LOT.